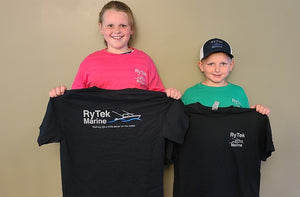 Our RyTek Marine T-Shirts are screen printed with our logo on high quality Gildan Ultra-Cotton blanks.
Available in Black with our Silver (front logo) and Silver/Blue (Back logo) they are a very comfortable and long lasting shirt that fit great!  
Sizes are available in M-XL and I will be ordering other colors and larger sizes in the future.